2F-floormap(Meeting room & Private office & Shared office)
※Try to click on the drawing
:Recommend :Vacant :Contracted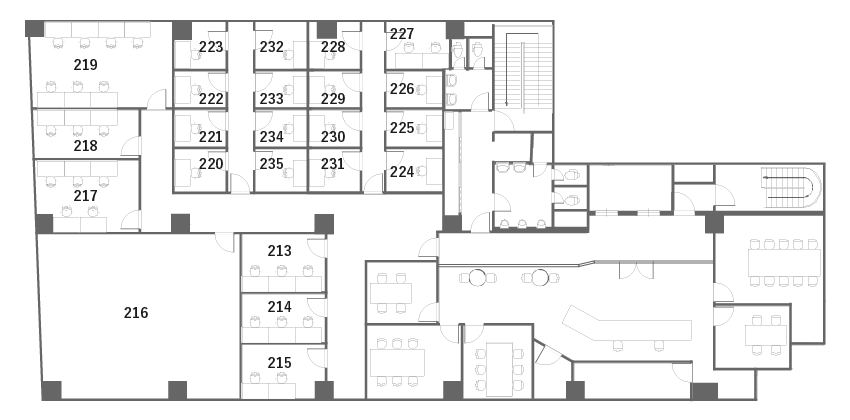 4F-floormap(Private office)
※Try to click on the drawing
:Recommend :Vacant :Contracted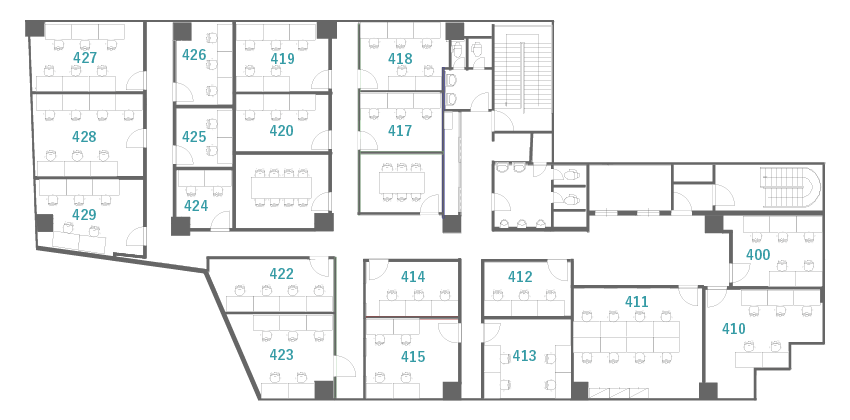 5F-floormap(Private office)
※Try to click on the drawing
:Recommend :Vacant :Contracted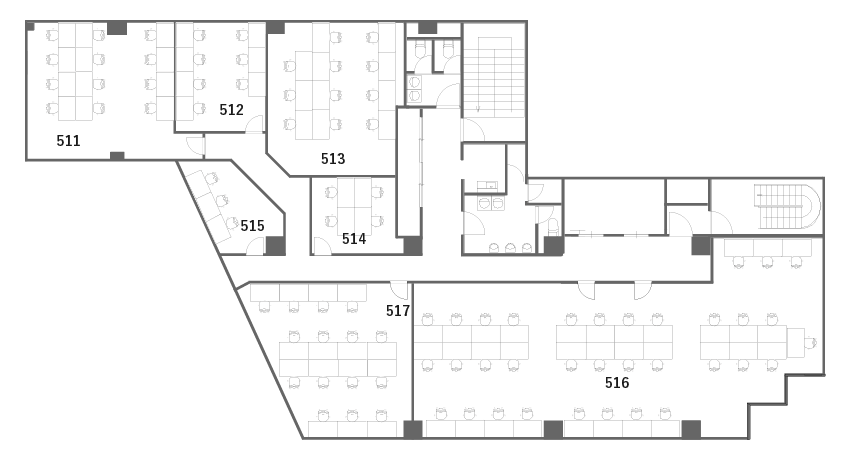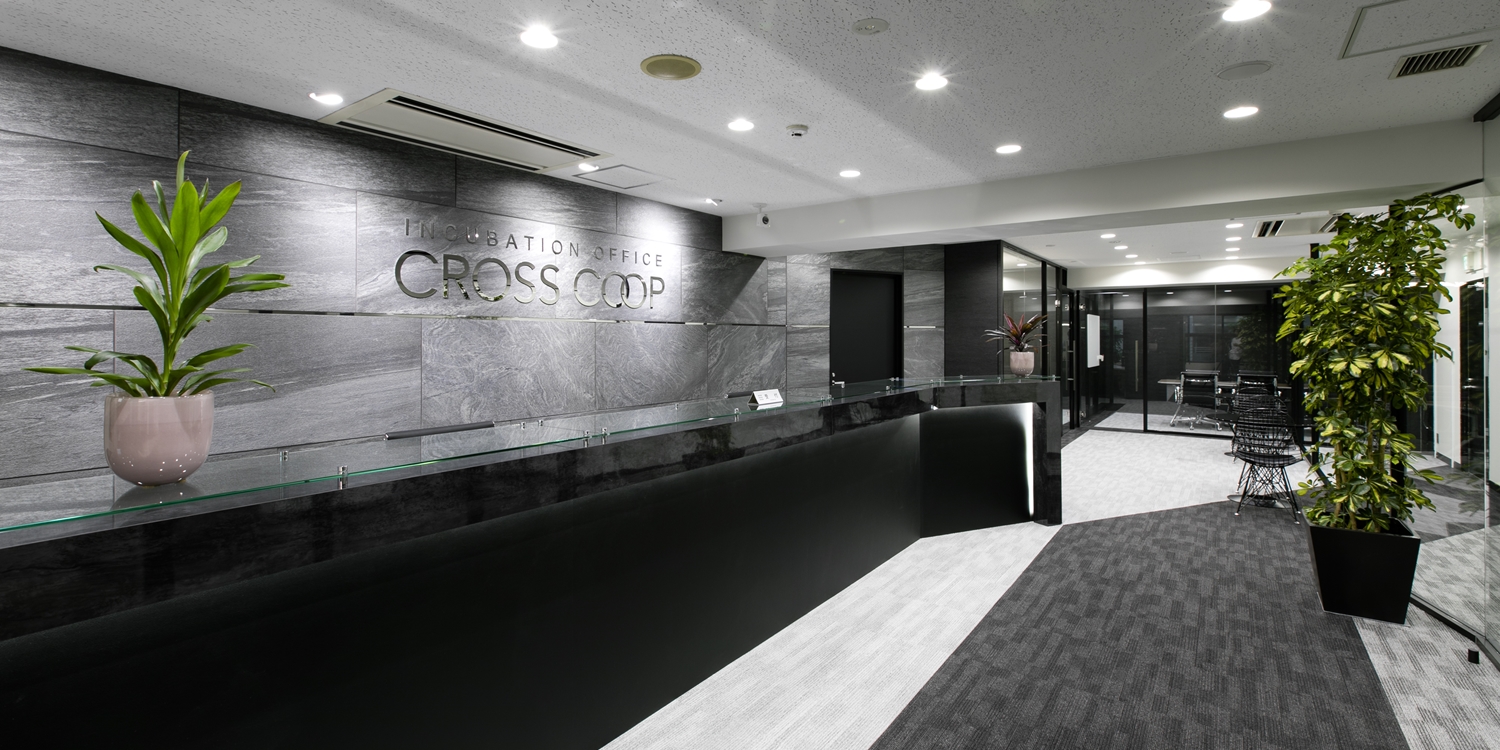 Superb location in a popular area within 2 minutes walk from train station.
Equipped with large seminar room and complimentary usage of meeting rooms available.

2 minutes walk from exit 3 of Gaienmae Station along the Ginza Line and also short walking distance away from Aoyama Itchōme Station and Omotesando Station, this office location is accessible by 3 train stations and 4 routes. It is possible to use this conveniently located rental office from ¥ 70,000 per person, inclusive of complimentary usage of meeting rooms 24 hours a day, 365 days a year, manned reception, furniture and utilities expenses. There is a range of options available from shared office (co-working space) to private office room of various capacities. Sophisticated and stylish Aoyama is an area where many designers, female entrepreneurs, school-based start-ups, and I.T.-, apparel-, media-related offices gather. While stylish shops and cafes, as well as general stores and office buildings line the streets, lush greenery of the outer garden of the Meiji-jingu Shrine is within walking distance away where it is perfect to walk to, to take a breather from work.
Our Services
Besides 24 hour meeting rooms available, manned reception, complimentary services and facilities, various optional services according to clients' preferences are also available.
※These optional services are chargeable.
※These services are not available for Virtual office users.
Meeting room
24H Free
Address Registration
High speed
Internet
Reception Services
Groupware
service
StandardOffice
Furniture
Telephone number
Telephone
transfer
Dedicated
Fax Line
Secretarial
Services
Company Signboard
Private (Fixed) IP Address
Large
Conference Room
Business Support
Contact by phone
Call us for detailed information.
Please do not hesitate to contact us.
Aoyama Serviced Office+81-3-5785-6818(Reception operating hours: Weekdays 9:00 a.m. to 6:00 p.m Tokyo time)