A workspace
that meets various needs
In addition to the office room equipped with high-grade desks and chairs, we have a wide variety of workspaces for co-working spaces.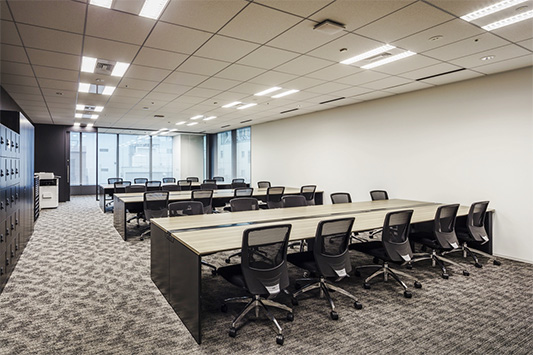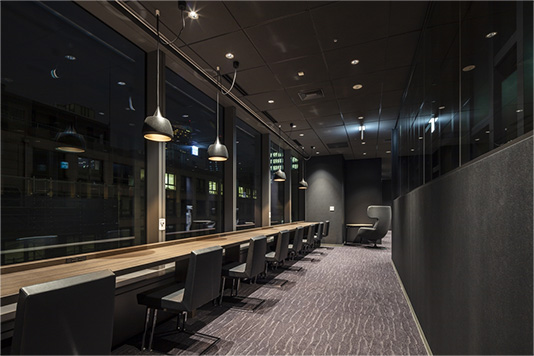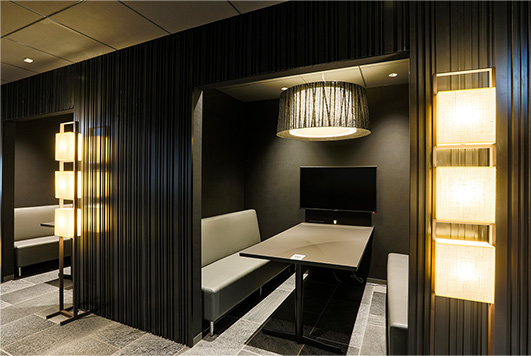 High-quality meeting room and
reception space
We offer various meeting rooms and reception spaces that can be used for various purposes. It is also possible to hold large-scale seminars in the attached seminar room.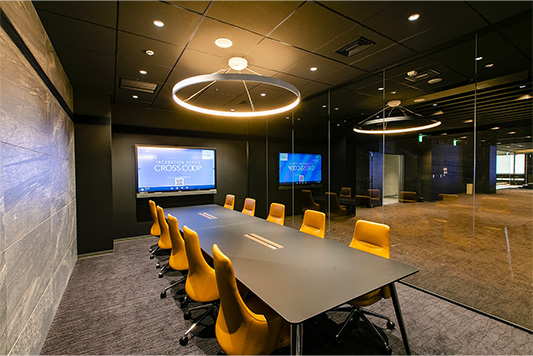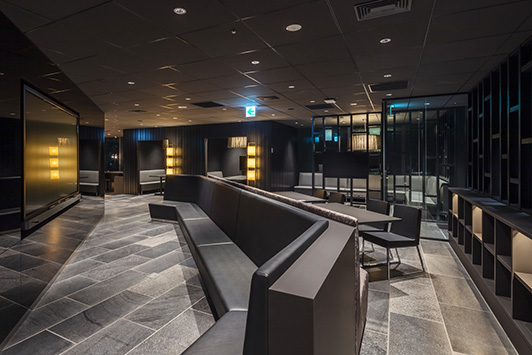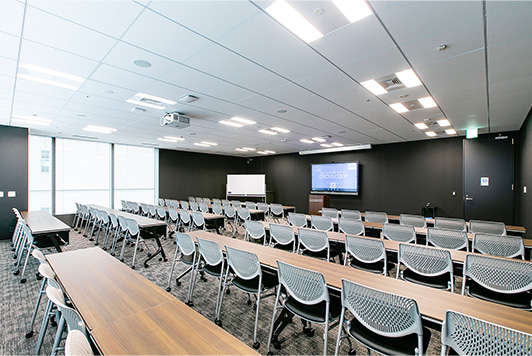 Robust security
System
Equipped with a robust security system that meets the level required in highly confidential business situations. You can work with peace of mind.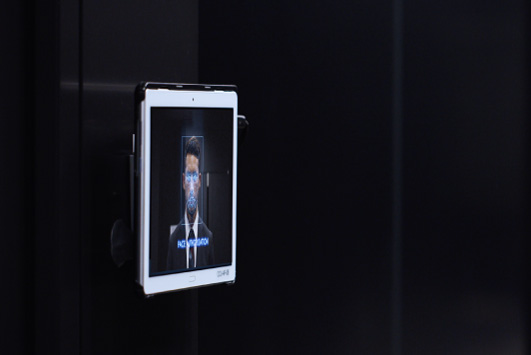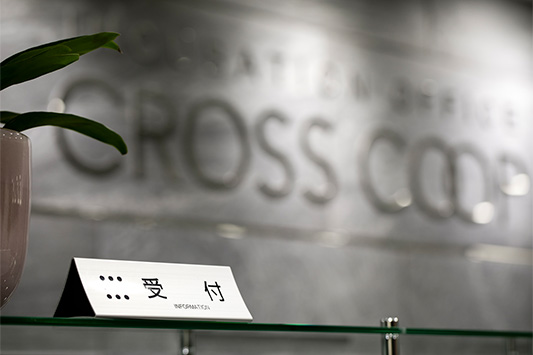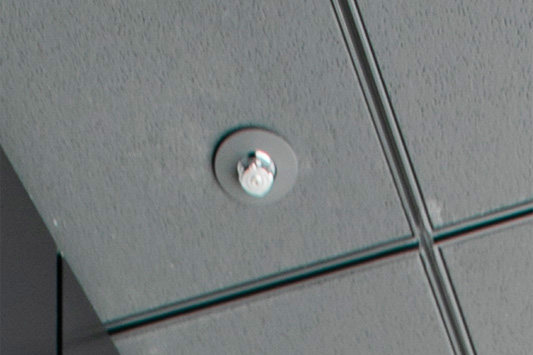 Standard facilities and services
(Free)
The following facilities and services are included in the basic price, so you can use them free of charge after moving into the rental office.
(Some conditions may differ for virtual office contracts )
MeetingRoom

A meeting room / meeting space is available and available 24 hours a day. You can check availability on the web and make reservations easily.
Can be registered as a corporation

You can use the address of a prime location in the city center, which has brand power as a company location, as a registered address. Of course, you can write your address on your business card or website.
Internet

Optical fiber laying.
In the office space / meeting room, you can freely use the Internet by wired LAN and wireless LAN.
Reception available

The reception staff is always stationed between 9am and 6pm on weekdays.
You can use the office with peace of mind, as we handle guests and receive mail for free.
Groupware

Groupware allows you to reserve CROSSCOOP meeting rooms and manage your own schedule.
Necessary furniture

We have everything you need for your business, such as desks, chairs, telephones, multifunction devices, and shredders.
Optional equipment &
Service(Charge)
In addition, we offer various optional services. You can use it according to your needs. Fees for paid options vary depending on the office, so please check the pricing page for each office.。
Telephone Line

You can have your own phone number. You can also forward incoming calls.
Secretary service

We respond to various customer needs such as telephone calls and tea service.

Telephone agent
Tea service

※

We will respond to other requests. Please contact us.
Company name notation

You can put your company name at the entrance of the rental office. We recommend it to those who have many visitors.
For a large number of people
SeminarRoom

In addition to the conference room that can be used free of charge, a rental conference room for a large number of people, which is attached to the Shinjuku / Shimbashi / Nihonbashi / Yokohama office, can be used at a special price for residents.


※

Please check the charges at each office.
Support

We have various support systems as needed.

PR support

(Press release delivery)

※

We will be happy to assist you with any other inquiries.