The virtual office service provided by "CROSSCOOP" is a service that you can use the address of Shibuya-ku, Minato-ku and Shinjuku in Tokyo ward as your company's address.
We will be able to use your company's private phone number and will forward it to a callable phone. We will arrange forwarding from the receipt of mail and courier to the designated place. It is also convenient for negotiations and meetings that invited valued business partners as you can also use the meeting room.
Shibuya-ku(Tokyo)
Trend-sensitive area
Virtual office in Shibuya-ku(Tokyo)
Minato-ku(Tokyo)
International and calm area
Virtual office in Minato-ku(Tokyo)
Shinjuku-ku(Tokyo)
Business center area
Virtual office in Shinjuku-ku(Tokyo)
Calm down adult city – "Aoyama area in front of Minato Ward Gaien." , The center of business where high-rise buildings stand – "Shinjuku area of ​​Shinjuku Ward" , International city-rich area – "Minato-ku Roppongi area" , Redevelopment Excellent Access City with Excellent Access – "Shibuya Area in Shibuya Ward". You can use your address in Aoyama · Shinjuku · Roppongi · Shibuya's premier location at the lowest cost to enhance your company's creditworthiness and brand image.
Service contents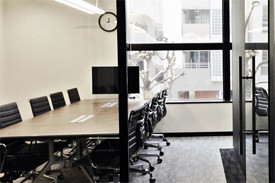 Address use
Addresses of Aoyama, Shinjuku, Roppongi, Shibuya are available for homepage · business card etc Recommended for individual business owner · SOHO · freelance.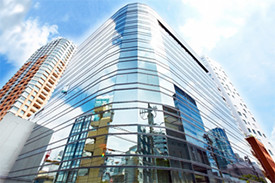 Corporate registration
It will be possible to register a corporation in a creditworthy location such as Aoyama (Aoyama, Minato-ku , Tokyo), Shinjuku (Shinjuku, Shinjuku-ku, Tokyo), Roppongi (Roppongi, Minato-ku, Tokyo), Shibuya (Shibuya, Shibuya-ku, Tokyo) .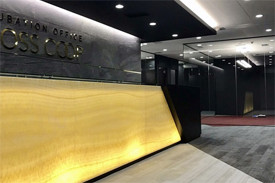 Postal transfer
(Included in monthly service)We will forward the received mail items once a week to the designated address at once.
※ The transfer method is limited to "postal mail of 360 yen or less" "letter pack light". Large mail etc will be forwarded by COD of Yamato Transport.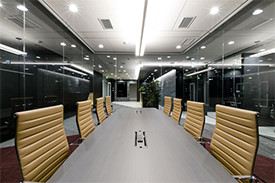 Meetingroom use
Aoyama (2 minutes walk from Gaienmae station) · Shinjuku (4 minutes from Shinjuku Station · 1 minute walk from Shinjuku Sanchome Station · 3 minutes on foot from Shinjuku Gyoen) · Roppongi (30 minutes walk from Roppongi Station) · Shibuya (Shibuya station 5 minutes on foot) A conference room is available.
◇ Available time: 9 am to 6 pm on weekdays
◇ Can book up to 3 hours a day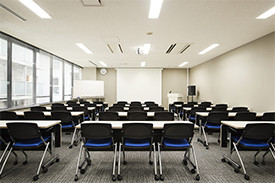 Seminar Room(Chargeable)
We have a seminar room in Aoyama and Shinjuku. Virtual office contract persons are available at special prices.
◆Large conference room (capacity 54 people)1 hour ¥7,500 ~(Excluding tax)
◆Small conference room (capacity 18 people)1 hour ¥4,000 ~(Excluding tax)
◆Projector / Screen / Microphone Set Free
Business Booth(Chargeable)
Seats are available at the contracted office. You can use it when you want to concentrate on your work or during the use of the conference room.
※May not be available depending on the reservation status.
Available time: Weekdays 9am to 6pm

Virtual office fee
  
Monthly
amount
Initial
cost
Charge
Deposit
 
Basic
charge
Virtual Office

Service

¥30,000

Special Offer




¥40,000




¥30,000

-

¥40,000

 
Optional
Service
Telephone line + Call-forwarding
¥4,800
¥4,800
Charge
-
We can have a dedicated telephone number for customers and will forward the phone.※ Including transfer to specified phone number. 
Call-answering
¥8,000
(~30call)
-
31call~


¥200/call

-
It is a service to take phone calls between 9 o'clock and 18 o'clock on weekdays and contact you by e-mail.
Tea serving
¥5,000
(~20cup)
-
21cup~


¥250/cup

-
When you reserve a conference room, it is a service to serve tea. 
Company Signboard
¥5,000
¥30,000
-
-
We will post your company name plate on the office reception desk. ※ Depending on availability of space, you may not be able to apply.
Inquiry & Booking
Area
Adress
The nearest station
Application
Inquiry
Office
Shibuya-ku
Shibuya,
Shibuya-ku, Tokyo
5 minutes walk from Shibuya station,
7 minutes on foot from Omotesando station
Shinjuku-ku
Shinjuku,
Shinjuku-ku, Tokyo
One minute walk from Shinjuku Sanchome Station,
4 minutes on foot from Shinjuku Station
Shinjuku-ku
Shinjuku,
Shinjuku-ku, Tokyo
3-minute walk from Shinjuku Sanchome Station,
7 minutes on foot from Shinjuku station,
3 minutes on foot from Shinjuku Gyoen Station
Minato-ku
Aoyama,
Minato-ku, Tokyo
2 minutes on foot from Gaienmae station
Minato-ku
Roppongi,
Minato-ku, Tokyo
30 seconds walk from Roppongi Station