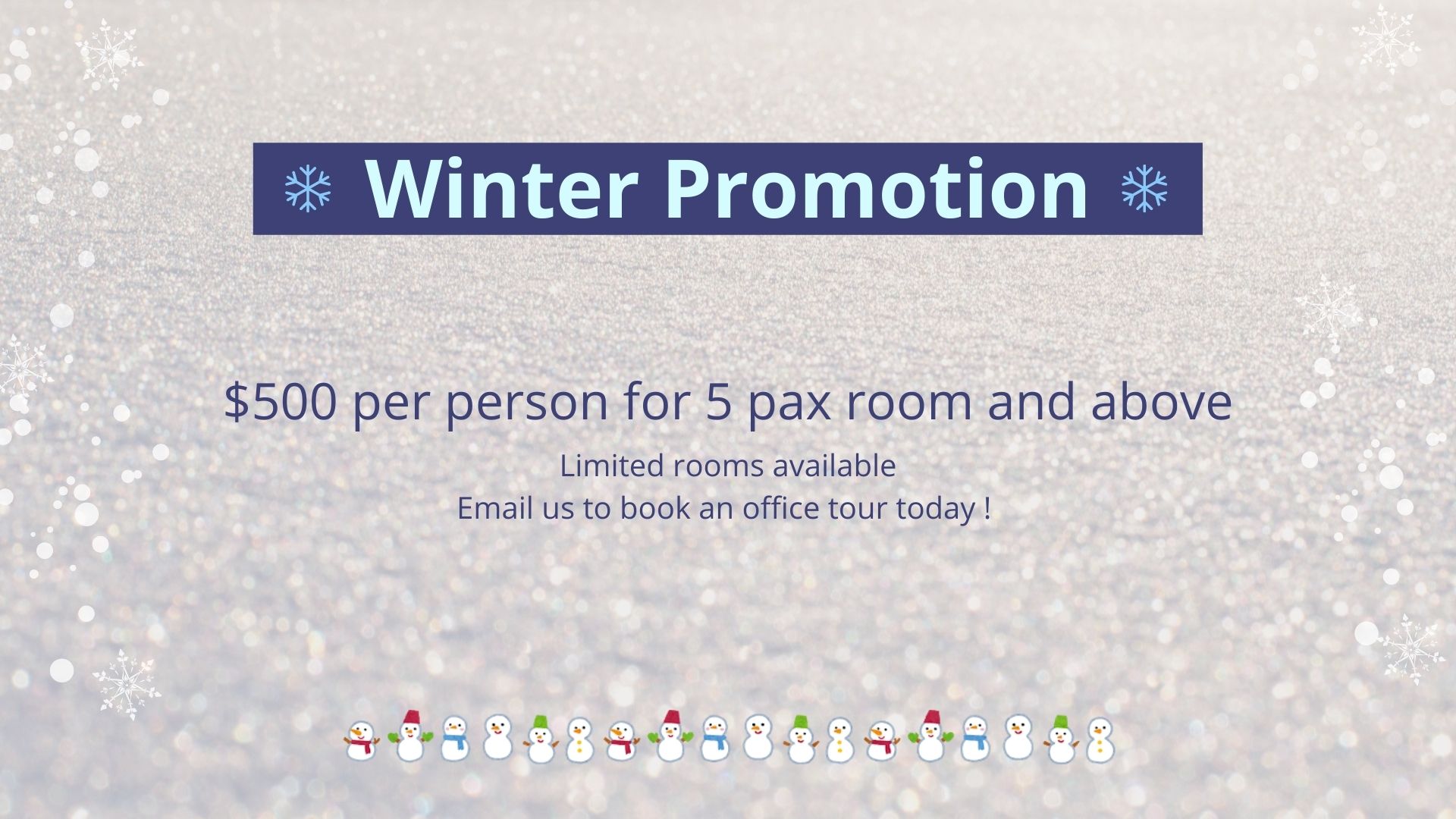 Special promotion for 5 person private office and above!

Limited rooms available! Get your private office in A rank building at affordable rates today.


Conditions:
Sign up for 6-months contract to enjoy the promotion.

Eligibility period
Sign up by 29th January 2021 and move-in by 31st March 2021.
FREE! setup if you sign up within 14 days after office viewing !


■ About Office Viewing

Kindly book from the URL below or give us a phone call.

Office viewing time: Monday~Friday 10:00~16:00
TEL:+65-6420-6370(CROSSCOOP Singapore Office)
Person in charge: Ms.Kanda / Ms. Joey
Book your office viewing session now!