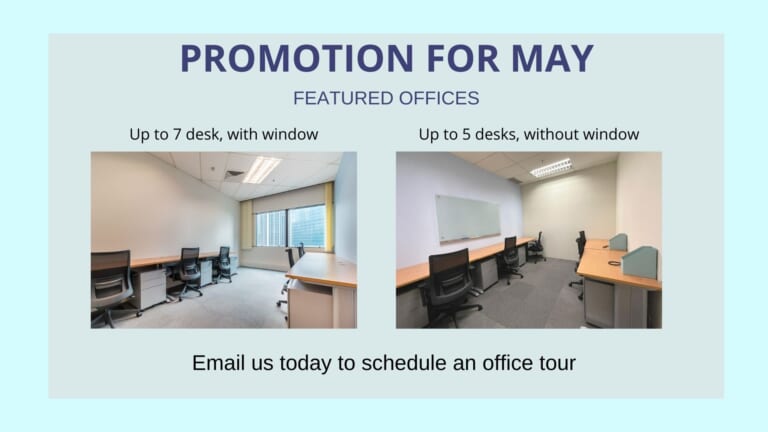 [Spring sale]

Featured Offer
5 PAX INTERNAL OFFICE @ $2,800+ (Usual price: $4,600)
7 PAX WINDOW OFFICE@ $4,800+ (Usual price: $8,000)


Conditions:
New sign-up only
Minimum 6 months contract


Eligibility period
Sign up by May 2022 and move in by end June 2022

Please read:
Promotion rates applies to initial contract term only
Termination notices 3 months
1 month set up fee & 2 months deposit applies

Waiver of setup fee when sign-up within 10 days after viewing
EMAIL US TO ARRANGE FOR A VIEWING TODAY!

■ About Office Viewing

Kindly book from the URL below or give us a phone call.

Office viewing time: Monday~Friday 10:00~16:00
TEL:+65-6420-6370(CROSSCOOP Singapore Office)
Person in charge: Ms.Kanda / Ms. Joey
Book your office viewing session now!