PR – 600,000 Yen Cash Reward will be Awarded.Crosscoop Shinjuku South Office – New floor ceremony (30 October 2015).
2015年10月1日
■Crosscoop Shinjuku South – New Floor Open Ceremony, Cash Reward Campaign.
Expansion of Incubation services and its execution id done by Social Wire Co., Ltd. and has a headquarters in Shinjuku-ku, Tokyo.
President and CEO: Yata
Our CEO, Mineyuki Yata will rewards the cash prize to our clients who will sign the contract at Crosscoop Shinjuku South for New floor.
※ Prior reservation will be prioritize. In order to win the prize we request you apply as soon as possible. Cash reward campaign is for very limited time so we advise you to awail the benefit by all means.
※With regard to the room prior to completion of your move schedule, you can confirm a room at the same class in the other office.
■ Cash Reward Campaign details:
Validity of the offer: 30th October 2015, Friday (Contract needs to be signed)
Benefit: Monthly fee received at the time of your move in will be presented as a cash reward to our tenants
after one month maximum up to about ¥ 600,000.
office: CROSSCOOP SHINJUKU SOUTH – RENTAL OFFICE
Conditions:
(1) Office needs to be start using from December.
(2) Contract duration is minimum for 12 months.
(3) Contract for private office on 3rd Floor office.
※Separately, Administrative fees of 30,000 yen will be charged.
※This cannot be combined with any another campaigh or discount.
※There is some another rooms are available.
■Office photos (please check the photos and map)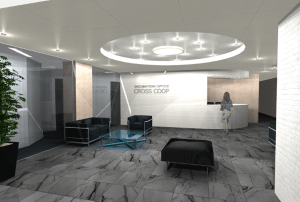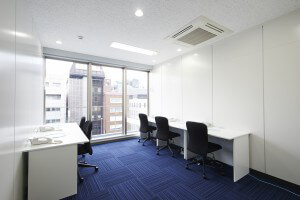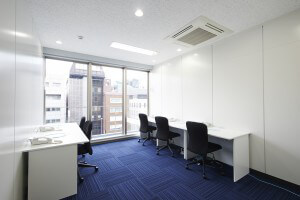 ■For CROSSCOOP Shinjuku SOUTH office
CROSSCOOP Shinjuku SOUTH office is located within a 5-minute walk from JR Shinjuku Station, Tokyo Metro Shinjuku 3 chome Station. All rooms are disigned like private offices. Shared office also has a lockable facility so that you can prceed the business comfortably.Inside the office, classic and jazz muzic flows quietly. Shared office and private office can be locked but meeting rooms and reception is for common use which gives you the sense of secuirty and comfortness. On weekedays fffice staff will be available at reception which can welcome your guests or receives your couriers when you are out of office.
As you move in immediately you can start your business, furniture, phone, fax, internet all are in place. We have all sizes of rooms available, which can help you to grow internally at the time of expansion. In the same building we have designed seminar rooms. Shinjuku is very well connect with transportation which helps to gather more people during seminars and business meetings. We offers specual rates toour clients.
Available equipment
Shared facilities: 
Common reception (Weekdays) 09:00 to 18:00.
Couriers, posts, company incorporation, communication space, free meeting room usage (approx 10 room, Note 1), MFP (as per actuals), paper shredder and Hot water room.
Office Equipments: Desk, Chairs, Aircon (24 hours), Security access system in place.
Included services: 24 hours 365 days can be used (Except construction or maintenance dates, etc.) Internet can be used with LAN or WiFi, Phone, FAX, MFP can be used at a separate cost, Seminar rooms (Paid, as per member price).
※Before starting, There will be a review before starting.
※Note1: Meeting room will be 10 in number including floor 3 and 6.
(Introduction to another Rental Office of CROSSCOOP)
●CROSSCOOP Roppongi office
Location: Tokyo-bu, Minato-ku, Roppongi 4-8-7 Roppongi Mikawa-dai building 5th floor, 6th floor, 7th floor, 8 floor
Access: Tokyo Metro Hibiya Line, Toei Oedo Line, 30 seconds walk from the Roppongi station.
URL:
https://crosscoop.com/office/roppongi
●CROSSCOOP Shinjuku AVENUE office
Location: Tokyo-bu, Shinjuku-ku, Shinjuku 2-5-12 FORECAST Shinjuku AVENUE 4th floor, 5th floor and 6th floor
Access: Tokyo Metro Marunouchi line / Fukutoshin line / Toei Shinjuku Line 3-chome and a 5-minute walk from the train station, 10-minute walk from JR Shinjuku Station
URL:
https://crosscoop.com/office/shinjuku-avenue
●CROSSCOOP Aoyama office
Location: Tokyo-bu, Minato-ku, Kita-Aoyama 2-7-26 Fujibiru 28, 2nd floor, 4th floor, 5th floor and 9th floor.
Access: 2-minute walk from Tokyo Metro Ginza Line Gaienmae Station
URL:
https://crosscoop.com/office/aoyama
For Office Viewing:
Interested clients can check the below URL and do your bookings, Please call us and share your inquiries
ReservationURL:
https://crosscoop.com/contact/visit
Office Viewing time: Weekdays 9:30~17:00
TEL: 03-5361-8660(CROSSCOOP Shinjuku SOUTH Office)
E-mail: info@crosscoop.com
Company Profile
Company name: Social Wire Co., Ltd.
Representative: President & CEO Yata Mineyuki 
Location: Shinjuku-ku, Tokyo Shinjuku 2-3-10 Shinjuku Gyoen Building 5th floor
Established: September 2006
Business:
Newswire business (Release distribution service,Clipping service)
Incubation business(Incubation office management)
Capital: 155,940,000 Yen(Capital reserve:97,940,000 Yen)
URL:
http://www.socialwire.net/
■For further information, please contact
Social Wire Co., Ltd. CROSSCOOP Management Office
In charge: Okawa Takashima
TEL: 03-5361-8660
E-MAIL: info@crosscoop.com